Member Information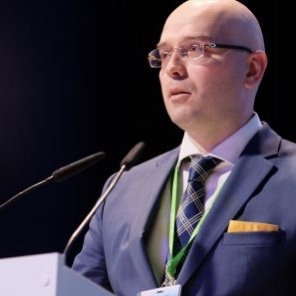 Konstantin Saroyan
Dr. Konstantin Saroyan is a Secretary General of the Federation of Euro-Asian Stock exchanges, where he manages multi-cultural environment of a variety of member stock exchanges and central securities depositories covering Europe, Asia and Mediterranean Basin. As a Board Member of Armenian Institute of Directors Konstantin is contributing his energy and knowledge for the development of corporate governance in the region.
Konstantin is a Co-Founder of Investment Bankers Club in Armenia and Board Member of the Fund for Rural Economic Development of Armenia.
Konstantin holds Doctor of Economics degree and is an adjunct Professor at French University of Armenia Foundation.